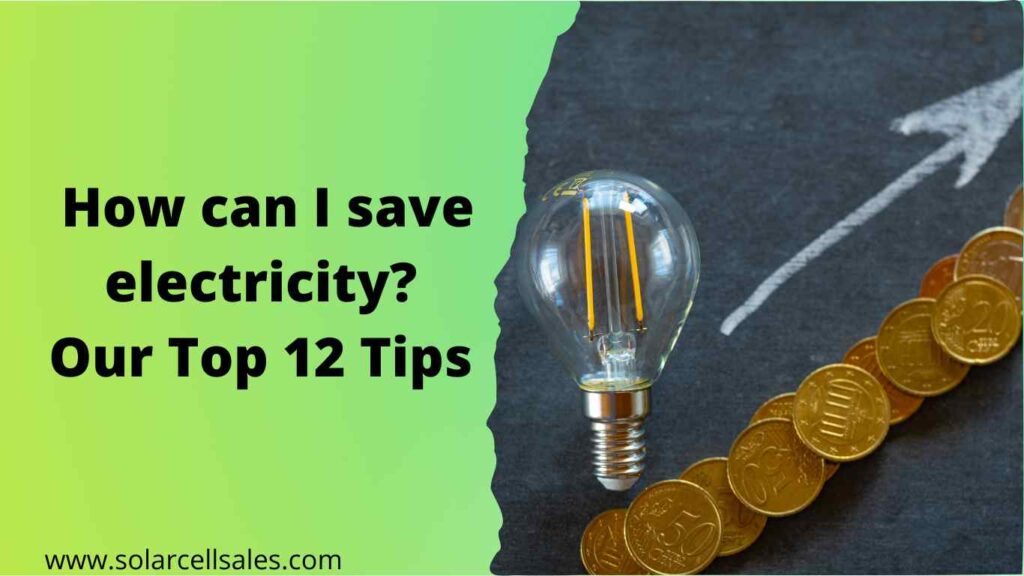 Power saving tips – the take away in brief:
There are ways to save electricity everywhere in the home – it's often easier than you think!
Tips range from switching off unused devices and purchasing energy-efficient devices to timers for optimal power consumption
One of the greatest potentials lies in a PV system that you can use to produce your own solar power
With PV systems, there is a strong trend towards renting a solar system. The special thing about it: there are no acquisition costs and the all-round carefree package with advice, planning, installation, maintenance, repair and insurance is included.
It doesn't matter whether you are a saver or an environmental friend: if you want to save electricity, you benefit twice over. The electricity bill is cheaper and resources are saved. If every German used 10% less electricity, households would save a total of 3.4 billion euros and 5.6 million tons of CO2 a year. In addition to switching to a green energy provider, saving electricity is one of the best ways to protect the environment.
Best of all, saving electricity is a lot easier than you think. Not only in the kitchen, the bathroom or the living room you can reduce your consumption. In absolutely every room of the house there is a way to save electricity. We tell you the 12 best tips for saving electricity.
General information first: All CO2 and monetary values ​​are based on an average annual consumption of 1,400 kWh per person and an electricity price of 30 cents per kWh.
1) Turn off devices completely
One of the simplest and fastest tips for saving electricity is also quite unknown. Did you know that household and electrical appliances in standby mode are responsible for up to 10% of your total electricity consumption? Typical examples are televisions, printers, coffee makers and radios. Here it is a matter of finding the partially hidden switch-off button or simply pulling the plug.
2) Save electricity with LED and energy-saving lamps
The production ban on conventional light bulbs has been in effect throughout the EU since 2018, but they are still sold today.
Many people associate LEDs and energy-saving lamps with bright white light and only slow illumination. Therefore, they prefer to buy old light bulbs. In fact, only the first generation of LED and energy-saving lamps had these characteristics.
The lamps are now available in various warm colors and they use far less electricity than conventional bulbs. With LED lights you can save up to 90% electricity. With ten 60W bulbs in the house, the annual yield is more than 150 € and 300 kg of CO2.
Although LED lights cost a little more than the old light bulbs, they last about 15 times longer and save a lot of electricity. Because you now have to buy fewer light bulbs and thereby reduce your electricity bill, these lamps are particularly worthwhile.
How is electricity generated?
Electricity is generated by generating electrical energy from various energy sources. This usually happens in different types of power plants (e.g. solar power plant, nuclear power plant, coal power plant). Electricity can be generated in many different ways, such as by renewable energy sources (e.g. sun, wind, water) or fossil energy sources (e.g. oil, gas, coal).
3) Optimization of power consumption via smart meter
Smart meters are an intelligent type of digital electricity meter. Anyone who owns such an electricity meter has the option of having all electricity consumption data sent via WLAN to their mobile phone, tablet or computer, where they can be statistically evaluated.
This gives you information about fluctuating electricity prices over the course of a day and you can use a smart home device to automatically run certain devices when the tariff is lowest. Smart meters also make it possible to monitor the consumption of the various devices so that particularly power-hungry devices can be identified and used less.
4) Pay attention to the energy efficiency class of new devices
Old devices use a lot of electricity. That's no secret. Modern household appliances, on the other hand, are constantly getting better and more efficient. When you buy a new washing machine or dishwasher, you should always choose class A+++ devices whenever possible. Even if an A+ sounds good, this is sometimes the worst class that is still allowed on the market.
A modern class A washing machine uses 30% more electricity and water than a new A+++ machine. It is also important to pay attention to the efficiency class of televisions. For example, a large-screen B-class TV consumes the same amount of electricity per year as a fridge (more than $300).
5) Use laptops and tablets instead of PCs
If you prefer to reach for your laptop than fire up the computer, you save up to 130 kg of CO2 and more than €60 per year. Laptops consume only around a quarter of the power that large PCs require. Anyone who mainly uses tablets or cell phones instead of a laptop saves even more electricity. If you charge your cell phone once a day, you only use around 4 kWh per year. That will only cost you a total of around €1.20 per year.
Save money, save the world, become a solar professional:
When is a solar system worthwhile? How can I benefit from PV support programs? And how does solar energy actually work? In five short e-mails we answer exactly these and other questions. For this purpose, we have thoroughly prepared the most important topics and information about solar energy.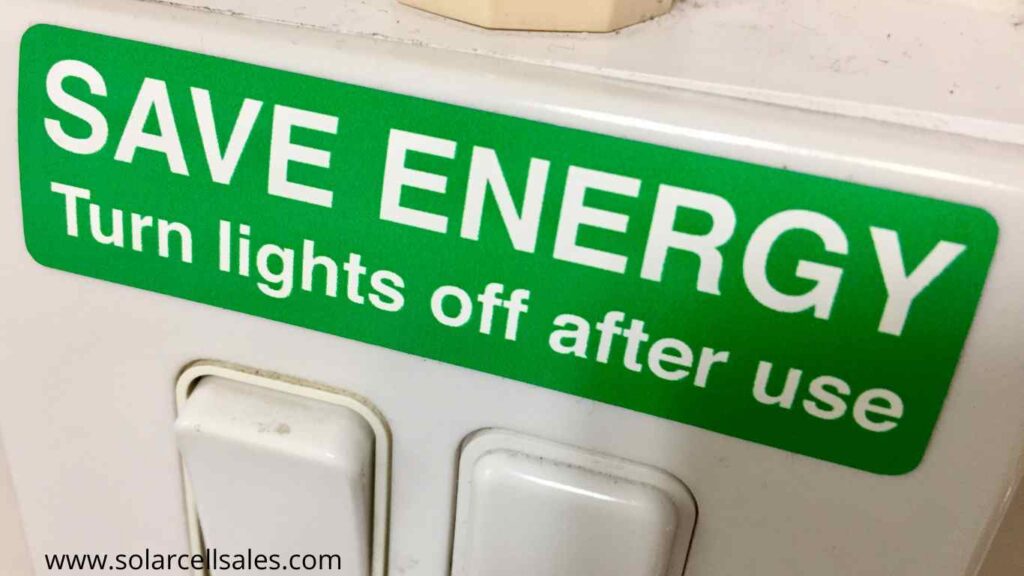 6) Save power with sleep mode and screen brightness
Almost every modern display device has the option to adjust the screen brightness or activate the energy saving mode. Although many people don't use these two options, there really are many reasons why they don't. Nobody needs maximum brightness on their laptop all the time. All that blue light is bad for your eyes and will drain your battery in record time.
If you set your screen to 30-50% brightness, you can more than double your battery life and save 50% of your electricity. Also, the power saving mode is very effective to reduce power consumption. It ensures that the screen is switched off more quickly when it is idle and that programs do not consume as much power.
Used together, these two tricks can reduce the power consumption of your cell phone, tablet or laptop by up to 90%.
7) Only use devices when they are full
How often does your dishwasher run? And how often do you wash your laundry per week? Of course it's nice to always have fresh laundry and clean dishes. But if you start your dishwasher after every meal, it not only costs you a lot of electricity and water, but also time and money. After each wash you have to clear out the dishes before you can put new ones in. If you instead wait until the machine is completely full, you will have to empty it less often and you will save water, electricity and detergent.
When doing laundry, it is also advisable to always wait until you have enough laundry to fill the drum. These two tips can help you save up to 70-90% electricity, which means more than $100  and 200 kg CO2 annually.
Another tip: Only use your tumble dryer when absolutely necessary. In the summer you can hang your laundry outside and in the winter you can easily hang it up on the drying rack. This not only saves a lot of electricity, but also protects your laundry. The dryer will damage your clothes in the long term due to the friction and the heat.
8) Use water cleverly when cooking
Everyone knows it: Boiling water can take forever. But that doesn't have to be the case. To save both time and energy, always use a pot lid. This ensures that the heat does not escape from the pot and the water boils faster.
You should also be careful not to boil more water than necessary. Boiling excess water also costs you more time and electricity. With small amounts of water, it is worth using the kettle because it is actually more efficient than the stovetop.
9) Save electricity with residual heat and without preheating
It doesn't matter whether you put biscuits in the oven or want to bake a pizza, the instructions always state that the oven must be preheated. In fact, very few dishes need a preheated oven. Noodles can also be added to the water on the stove before the water boils. The dishes then take a little longer to cook than specified in the recipe, but you save a lot of electricity every year.
Try switching off the stove or oven earlier and cooking with residual heat. The stovetop and oven are often still hot enough to continue cooking the dish 10-20 minutes after they have been switched off.
10) Save electricity with fridges & freezers
The more people live in the house, the bigger the refrigerator needs to be. That is clear. However, because large refrigerators and freezers are one of the biggest energy guzzlers of all, your devices should not be larger than absolutely necessary. Even when they are empty and hardly used, these devices eat up electricity almost endlessly. Although appliances that are too large waste a lot of electricity, two or three smaller fridges and freezers are even worse than just one appliance of the same total volume.
‍ There are two reasons for this First, some space is always wasted per appliance, so that the space of a single large refrigerator can simply be put to better use. On the other hand, cooling generally consumes a lot of electricity, no matter how big the device is. In a way, the power consumption is proportional to the size, but there is still a certain fixed consumption per device. And this fixed consumption is three times higher with three devices than with one.
It is therefore better to use one large device than many small ones, but make sure to adjust the size to your needs.
The optimum operating temperature for refrigerators is 7° Celsius, every degree below this increases power consumption by around 10% and ensures that the butter can no longer be spread. It is best not to set your chest freezer colder than -18° C, because here too you would only waste electricity unnecessarily.
In addition, note the following: Every time you open the refrigerator door, cold air escapes. The refrigerator then needs as much electricity for post-cooling as an energy-saving lamp does for half an hour. In an average household, 24 kWh of electricity is wasted every year. So try to keep the fridge door open for as little time as possible.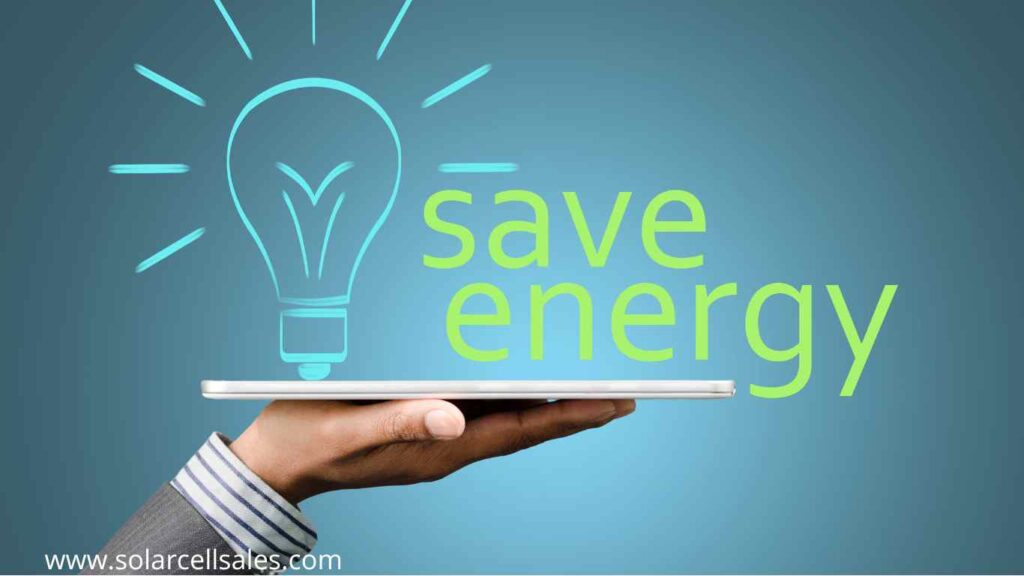 11) Defrost chest freezer
It is normal for some frost to form in the fridge and freezer from time to time. However, as soon as this layer becomes thicker or really solid ice forms, additional energy is wasted. Even with an ice layer of 5mm, the energy consumption increases by approx. 30%.
Therefore, have your refrigerators defrosted regularly and always pack your food away so that it cannot release moisture into the air. It is best to use the winter to store your groceries outside while the refrigerators are defrosting.
12) Water heater timers
Whether you heat with electricity (e.g. with a heat pump ) or with oil or gas, this tip can save you a lot of money.
During the day there are often times when hot water is not needed. If you e.g. For example, if you only need hot water for washing and cooking in the morning until 8 a.m. and only after 5 p.m. in the evening, you can switch off your hot water tank in the meantime.
Use a timer to switch the storage system on in the morning and evening and then switch it off again. This saves you up to 40% on your hot water heating costs.